Welcome to Professional Property Searchers
Your searches, Safe in our hands........
Professional Property Searchers was founded in 2004 in Brentwood, Essex. We are a small, family run business. As such, we take pride in our work, adopt a meticulous approach and aim to give a personal, individual service to all of our clients As well as providing a complete range of private and official searches and related property reports and products, we offer market leading IT systems, business processes and support allowing solicitors and conveyancers to spend more time on the things that count, serving your clients.
The people behind Professional Property Searchers have been providing searches to the legal profession for over 15 years. We have developed a lasting reputation for efficient and accurate services, whilst continuing to maintain strongly held business ethics.
At Professional Property Searchers we aim to share ideas and solutions that immediately help legal practices to improve their operation and profitability. Our team of experienced staff has established strong working relationships with Solicitors and Local Authorities. We pride ourselves on quality controlled products tailored to meet the needs of our clients and adhere to the strict standards required by the Search Code and our membership of the Property Codes Compliance Board (PCCB). Our common sense approach means everything is explained in clear terms and you are kept informed of developments at all times. We use market leading IT systems to help maximise speed and minimise the stress that clients can experience during the conveyancing process.
Through our partnership with IPSA Searches, Powered by Pie, Brighter Law Group and membership to The Association of Independent Personal Search Agents (IPSA) we offer a team large enough to provide our clients with a full range of products for residential and commercial property, but are able to use our local knowledge to provide a personal service to our clients, many of whom have enjoyed using our services for many years.
WHY USE A NATIONAL FIRM FOR YOUR LOCAL SEARCHES WHEN YOU CAN USE A LOCAL COMPANY WITH *NATIONAL COVERAGE?
Do you:
Prefer to deal with real people?

Expect to be treated as an individual rather than a number?

Want to be able to speak to the person who carried out your search?

Want to have experienced customer service and search agents dealing with your searches?
*National in this case refers to the whole of England and Wales.
---
Benefits of using our services:
These are just some of the reasons why you should choose Professional Property Searchers:-
• Sophisticated IT software that provides intelligent solutions for your business
• Direct line access to Search Professionals
• Transparent pricing and no hidden costs
• Our search order platform provides you with access to all property related searches and products from Regulated Local Authority to British Waterways Searches and packages them in one easy to use system saving you time and your client's money
• Our Regulated Local Authority Searches are carried out by local, knowledgeable, experienced professionals who adhere to a strict charter.
• Case Management Software is geared to increase your productivity and improve the services you offer. Whether you receive volume cases from panels, or concentrate on private client business, our system enables your practice to adapt to the changing face of conveyancing...
• As soon as an order is placed on our search order platform, an electronic invoice is generated ensuring yours and our records are kept immediately up-to-date.
• Clients have access to all cases ordered on their search ordering platform in perpetuity
Simple effective and efficient...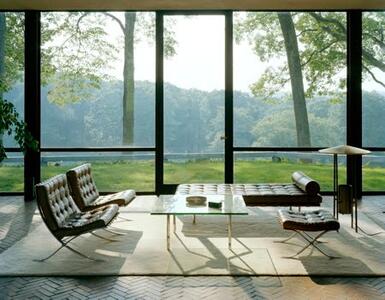 Fully Insured

We carry £5 million of Professional Indemnity Insurance in addition to a further £2 million of Special Search Insurance per property. More information upon request.

Affordable

There are no hidden charges at Professional Property Searches. Our prices are extremely competitive and INCLUDE VAT. For a friendly, no obligation quote, please feel free to call on
01787 583130 or 07964 075869.

Professional, Experienced, Honest and Reliable

Professional Property Searchers is registered with the Property Codes Compliance Board as a subscriber to the Search Code, Professional Property Searches is also an affiliate member of CoPSO and an Accredited Member of IPSA.

Our Searches are PCCB Code and IPSA Code Compliant.

Professional Property Searchers comply with THE PROPERTY OMBUDSMAN SCHEME (TPOs) Web:www,tpos,co,uk
Email:admin@tpos.co.uk